Whether or not you give permission, your mobile phone is sharing information to anyone who wants to invest in relatively low cost to collect it and analyse it.
SoLoMo Consulting
See on Scoop.it – Location Is Everywhere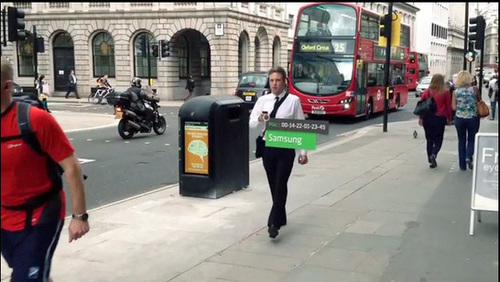 Smartphone-monitoring bins in London track places of work, past behavior, and more.
Luigi Cappel's insight:
This is an important read. The MAC address can ultimately be used to identify any one if there are sufficient 'trash cans' located in areas where you live. If you consider the number of CCTV cameras located around London for example. One of these devices attached to each of those would be enough to start identify persons of interest.
As the story explains, if these devices are placed in malls or next to public toilets, you can identify the gender of the user. If these devices are used at shopping malls, cinemas, bus stops, you can find out roughly where people work, go to school, what sporting matches or night clubs they go to, you can build up a profile.
This can be used…
View original post 519 more words